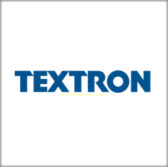 A Textron subsidiary has secured a $66 million foreign military sales contract from the U.S. Army to provide armored personnel carriers to Iraq and Colombia.
Textron Systems Marine & Land Systems will supply each nation with 60 Commando Select APCs, of which 58 have a 40/50 turret and four have a command-and-control variant, the Defense Department said Monday.
Army Contracting Command will obligate $65.9 million from the Army's "other procurement" funds, DoD added.
The company will perform work in Slidell, Louisiana.
The Commando Select four-wheel APC can be configured to carry 10 people and works to meet troop mobility, survivability and lethality requirements.