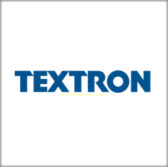 Textron's unmanned systems business has joined a National Science Foundation-funded organization that aims to advance research in unmanned aircraft systems.
The Center for Unmanned Aircraft Systems is under NSF's Industry/University Cooperative Research Center initiative that works to connect research and development efforts and needs of universities and industry, Textron said Monday.
Bill Irby, senior vice president and general manager at Textron's unmanned systems business, said the company will work to help the center in its drone research efforts by sharing its experience as a UAS manufacturer, maintainer and operator.
Shadow Tactical UAS and Aerosonde Small UAS are some of Textron's drones designed for civil, commercial and military operations.
The U.S. Army has also deployed the Textron-built Universal Ground Control Station for use in command and control operations of Shadow TUAS and other drones.