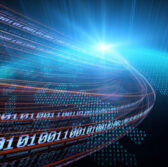 Summit Consulting has been awarded a five-year, $19.5 million contract to perform risk-management analytics work for the Federal Housing Administration's single-family mortgage insurance programs.
The company will use cloud-based modeling and reporting platforms to help FHA monitor its single-family mortgage portfolio, Summit Consulting said Wednesday.
Edward Seiler, director of mortgage finance at Summit Consulting, said this contract award is one step in the company's process to compete against larger government contractors.
FHA will use the platforms to forecast potential delinquent single-family loans, foreclosure and loan losses.