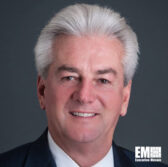 The U.S. Navy has instructed Serco's North American subsidiary to resume its sustainment work for command, control, communications, computers and intelligence systems under a contract from the Naval Facilities Engineering Command.
Serco Inc. said Thursday it will recommence services under the potential $131 million C4I lifecycle sustainment contract it won in late 2015 after the Navy resolved a protest that challenged the award of the contract to the company.
"I am proud of the team here at Serco for winning this new contract… to support this growing program that keeps the Navy's C4I systems operational and our warfighters safe," said Serco Inc. Chairman and CEO Dan Allen.
The potential six-year contract covers asset management, preventive and corrective maintenance, information assurance, technical systems updates, configuration management and service call resolution services.