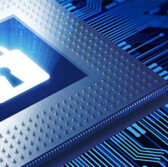 The U.S. Senate's Office of the Sergeant at Arms is looking for a contractor to help secure enterprise data, information technology resources and network infrastructure in the legislative branch's upper chamber.
In a notice posted Monday on FedBizOpps, the Senate's SSA office seeks a provider of  information assurance operations services that will complement activities at the Senate's Cyber Threat and Intelligence Cell and Cyber Security Operations Center.
SSA's newly formed information assurance team also needs support to identify risk management, threat mitigation and security control strategies, the notice states.
Responses to the sources sought notice are due April 29.