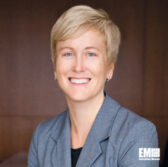 The Architect of the Capitol has awarded Parsons a five-year construction management contract to support projects on the U.S. Capitol campus.
The company will continue to support the restoration, maintenance, preservation and update of facilities on the Capitol campus and other federal structures as AOC's prime CM contractor, Parsons said Thursday.
Mary Ann Hopkins, Parsons Group president and an inductee into Executive Mosaic's Wash100 for 2016, said the company will work to aid AOC's modernization projects and efforts to preserve the buildings' historical value.
Parsons will also work to address sustainability and accessibility concerns for the facilities and offer inspection, scheduling, claims analysis and quality assurance services, the company added.
AOC looks after the landmark buildings in the U.S. Capitol campus, including the Capitol Building, Library of Congress and the Supreme Court.