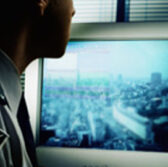 The Office of Personnel Management has released a request for information on potential industry sources of tools and services in support of a pilot program that seeks to integrate searches of publicly available information online with background investigations.
OPM said in a FedBizOpps notice posted Friday that the RFI is part of the federal investigative services division"™s market research effort for a potential contract.
According to the notice, OPM-FIS wants information on potential vendors that can perform automated searches to identify publicly available electronic information on a specific individual through the use of software or web crawlers, as well as conduct online PAEI searches that are not indexed by search engines.
Interested contractors should also provide information on compliance of PAEI search results with the Fair Credit Reporting Act, availability of identity matching algorithms in automated tools designed to process PAEI searches, and involvement in pilot initiatives that cover continuous evaluation-related activities.
Responses to the notice are due April 15.