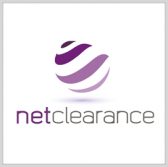 Netclearance has unveiled its mBeaconCard wearable identity badge that works to support indoor tracking, access control and payments, among other workplace applications for the Internet of Things.
The company said Tuesday the credit card-size badge is designed to integrate with Netclearance's mBeacon2 and mBeacon3 IoT gateways, cloud-based and on-premise platforms and third-party apps and analytics tools.
Netclearance CEO David Fernandez said mBeaconCard works to eliminate the need for employers, hospitals, schools and other institutions to use multiple identification tools such as smartphone apps, key fobs and bracelets.
"We expect government agencies, employers, financial institutions and venues will start incorporating personnel IoT applications for workforce management and space optimizations, security and indoors tracking, among others," said Jason Aplin, Netclearance chief solutions architect.
mBeaconCard badges combines the functionalities of a CPU, IoT sensors, data storage, near field communication and Bluetooth low energy features in support of efforts to meet power consumption requirements and support operations for several years.
NetClearance is a provider of active beacon hardware and wireless proximity devices with offices in San Diego, California, and London in the U.K.