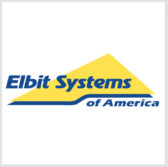 Elbit Systems has secured a three-year, $20 million contract to supply an undisclosed number of mobile radio systems for a Western European client's tactical communications.
The company said Tuesday its software-based E-LynX radio system works to help military users transmit  voice, data and video.
"The modern battlefield requires sophisticated networking capabilities for the maneuvering forces as an infrastructure for situational awareness and terrain dominance," said Yehuda Vered, general manager of Elbit Systems' land and C4I division.
The E-LynX platform is based on mobile ad-hoc networking technology and employs a blue force tracking tool designed to work in multiband waveforms.
Elbit Systems designed the radio to also integrate with battle management systems, combat vehicles and soldier dismounted systems.