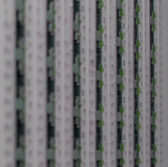 DLT Solutions has partnered with hyperconverged infrastructure company SimpliVity in an effort to help federal agencies manage and operate their data centers.
The alliance will work to unite all IT infrastructure and services below the hypervisor level and help organizations take control of their networks through virtualized workload protection, DLT said Tuesday.
Brian Strosser, DLT's chief operating officer, said that the partnership works to help agencies procure SimpliVity services to meet "cloud-like" economics and scale within its respective data centers without a need to compromise performance.
In March, DLT formed an alliance with Intel to offer cybersecurity support services in the federal market.