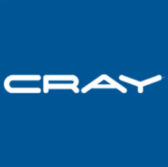 Cray has secured an $11 million contract from Germany's national meteorological service to update and expand the agency's supercomputers and storage systems used at its weather prediction centers.
The company will provide updates for the agency's two XC30 supercomputers and two Sonexion storage systems in an effort to address weather forecast accuracy and other meteorological requirements, Cray said Tuesday.
Cray will update the supercomputers to its XC40 model, which features the new Intel Xeon E5-2600 v4 processor, and the storage systems to Sonexion 2000 with added Lustre storage capacity and Cray CS400 integrated with the Intel Xeon Phi processor, the company added.
Hugo Saleh, Intel marketing director for the high-performance computing platform group, said the integration of Cray systems with Intel's processors works to help German meteorological service researchers and scientists obtain enhanced resolution of weather forecasts.
Cray will begin deliveries of the update and expansion work to the Offenbach-based German agency within the year.