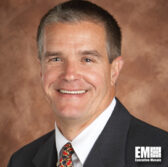 Peter Romness, cybersecurity programs lead for Cisco Systems"™ U.S. public sector group, believes a more comprehensive authentication mechanism is needed to fend off sophisticated threats, C4ISR & Networks reported Monday.
Romness said authentication must cover more than just a person's identity, John Edwards and Eve Keiser report.
"We need to know who the user is, where they are connecting from, when the connection is being made and how the user is trying to connect," Romness added.
He said monitoring those factors will help analysts detect potential threats using identified anomalies in behavior, C4ISR & Networks reports.
The report said authentication using common access cards is now seeing increased adoption across the Defense Department due to mandates issued by cyber officials in the U.S. military.
Edwards and Keiser write that some agencies are also using CACs with mobile device-based derived credentials to augment the functions of CACs.