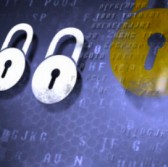 Cisco has moved to align its cybersecurity platforms with the National Institute of Standards and Technology Risk Management Framework's process for the selection of security controls.
Steve Caimi, industry solutions specialist at Cisco, wrote in a blog entry posted Thursday that such effort seeks to support of the Defense Department's cybersecurity strategy.
"Selecting the security controls in step 2 is particularly challenging, since NIST SP 800-53 is a comprehensive catalog that contains hundreds and hundreds of controls grouped into eighteen control families," Caimi said.
He noted that Cisco aims to help organizations develop and implement action plans in compliance with NIST's SP 800-53 guide for security controls through its team of risk management professionals within its advisory services business.
Peter Romness, cybersecurity programs lead for Cisco's U.S. public sector business, previewed the company's efforts to support DoD's cyber strategy in a March 15 blog post.