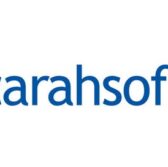 Reston, Virginia-based reseller Carahsoft Technology has been awarded a potential seven-year contract of an undisclosed value by a nation-wide state and local government consortium to provide Google for Work products and services for more than 90,000 public sector customers in the U.S.
Fairfax County, Virginia awarded the contract and acted as the lead public agency over the competitive procurement process, said Thursday.
The company it will provide Google for Work technology along with its reseller partners for the purchasing cooperative's users that also include special districts, educational institutions and nonprofit organizations.
Carahsoft will perform work over a three-year base period from May 2016 through April 2019 and could receive up to four one-year renewal options or any other combination of time at no more than four years.