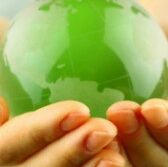 The National Science Foundation has partnered with Battelle to build and implement a technology platform for scientists to examine climate change, invasive species and land use across U.S. states and territories.
Battelle said Friday it will help establish the National Ecological Observatory Network for the agency and a system to facilitate data gathering at 81 NEON field sites.
"This program aligns well with Battelle's mission of translating scientific discovery and technology advances into societal benefits," noted Mike Janus, vice president of Battelle's infrastructure and environment business.
NSF and Battelle will build NEON to help life science researchers understand and predict interactions between living organisms and the environment, according to the nonprofit company.
Battelle also seeks to help develop methods for NSF to disseminate ecological information from the NEON initiative to scientific organizations.