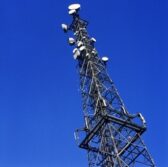 AT&T has received $11.7 million from the Defense Information Systems Agency to exercise a contract option to provide emergency communications services to the Department of Homeland Security.
The new work supports the DHS Office of Emergency Communications"™ Priority Telecommunication Service program that intended to meet communications requirements for crisis, attack, recovery and reconstitution missions, the Defense Department said Friday.
The award brings the total contract value to $39.5 million, DoD added.
The contract option runs from April 1 to March 31, 2017 — the second of nine option years in the base contract that commenced Aug. 1, 2014.
The OEC uses the surviving public switched network systems to schedule communication routes during emergencies as part of the PTS program.