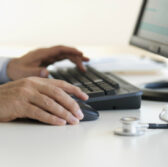 The U.S. Army has released a request for information on potential industry sources of information technology platforms and services in support of the service branch's telehealth program for patients at home and other remote locations.
The Army Medical Command said in a FedBizOpps notice published Monday the RFI is in response to a Feb. 3 memorandum issued by the assistant defense secretary for health affairs on the provision of healthcare services to home-based patients through telemedicine.
According to the notice, the service branch wants industry to offer information on commercial off-the-shelf IT tools that work to facilitate medical consultation, appointment scheduling, treatment and supervision across distances.
Interested vendors should also detail information on IT platforms' communication functions, security standards, system maintenance requirements as well as training requirements for healthcare staff and other end users.
Responses to the notice are due April 14.