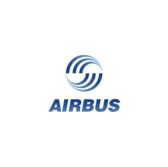 An Airbus Defense and Space subsidiary has completed the installation of its VESTA 911 call handling platform into the emergency communications system of Manatee County, Florida.
Airbus DS Communications said Wednesday it worked to update Manatee County's four public safety answering points with 45 call taking positions that receive approximately 250,000 calls a year.
VESTA is designed to support four separate locations with two backroom systems that work to operate the 911 network independently in case one system fails, Airbus said.
Airbus DS Communications CEO Bob Freinberg said the new system is also designed to assist in the integration of future tools such as text-to-911.
Bob Smith, Manatee County Government director of public safety, said the Airbus subsidiary also provided training for the district's public safety team.
The company noted Airbus DS Communications has supported Manatee County's emergency call handling system since 2006.