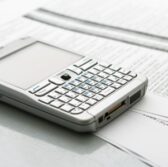 An Airbus Defense and Space subsidiary has collaborated with communication services provider West to support the adoption of a streamlined text-to-911 system across public safety agencies.
Airbus DS Communications said Tuesday the collaboration aims to bring together Airbus DS Communications' VESTA SMS application and the West Text Control Center TXT2-9-1-1 service in efforts to establish one hub for public safety answering points to coordinate PSAP processes.
Having different providers for the key elements of a public safety infrastructure could lead to incompatibility and delay the launch of a text-to-9-1-1 system, Airbus noted.
"Text-to-9-1-1 is too important for us to not to take every step possible to streamline its adoption across the country," said Bob Freinberg, CEO of Airbus DS Communications.
According to the company, VESTA SMS works to help 9-1-1 call operators receive, manage and respond to text messages in the same way calls are handled.
Airbus added that West's TXT2-9-1-1 service is designed to support compatibility with wireless carriers, text service providers and 9-1-1 call handling systems as it routes text messages to the nearest PSAPs based on the phone's location.