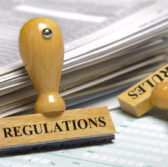 WSP Parsons Brinckerhoff has released a guide that aims to give government officials perspective on the state of driverless vehicles and the infrastructure and policy changes that could be made in response to them.
The company said Monday the guide, titled "Driving Towards Driverless: A Guide for Government Agencies" was authored by Lauren Isaac, WSP Parsons Brinckerhoff manager of sustainable transportation.
Isaac noted that driverless vehicles are a potential disruptor to the field of transportation.
"The intent of this guide is to outline the role of government in the integration of driverless vehicles in society and present the information that local and regional governments need to inform planning and decision-making, now and in the future," she said.
WSP Parsons Brinckerhoff said the guide contains a review of emerging automated vehicle technologies, possible future scenarios and recommendations on government action.
"Government at all levels has the opportunity to proactively establish goals and policies that can continue to support the driverless vehicle revolution while keeping the traveling public safe and mobile," Isaac added.