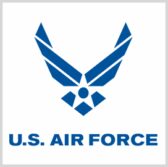 Vizocom has landed a U.S. Air Force contract to deliver a Digital Cinema Initiatives-compliant projection system for the service branch's morale, welfare and recreation programs.
The Dubai-based company said Tuesday its Digital Cinema Projection System includes the laser-based NEC NC1100L DCI-compliant projector, which is designed to enable installation in small projection booths or operate through mobile applications.
Vizocom added the NC1100L works to deliver quality images, while the Integrated Media Server offers two terabytes of RAID5 storage.
Vizocom said the company hopes to support Air Force missions by facilitating good-quality MWR to soldiers.