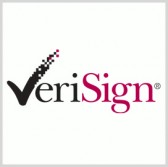 Verisign has received a one-year, $2.1 million bridge contract from the U.S. General Services Administration's Federal Acquisition Service to continue the company's management, operations and maintenance services for the generic ".gov" Top Level Domain.
Contract services online domain name registration, billing, help desk functions, reporting and daily operations of the root domain name servers for .gov websites, according to a justification and approval notice posted Thursday.
The company will offer its services to government agencies at the federal, state, local levels plus to Native American tribes.
Verisign is the only vendor that holds an authority-to-operate designation to carry out the contract's requirements, the notice says.