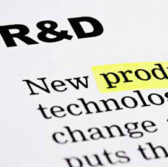 Utah State University Research Foundation's Space Dynamics Laboratory has been awarded a $49 million contract to research and develop dynamic sensors for the U.S. Air Force.
The lab will work to assist in the sensor development, image processing and data analysis efforts of the service under the indefinite-delivery/indefinite-quantity contract, the Defense Department said Tuesday.
Space Dynamics Laboratory will carry out the task in North Logan, Utah, through June 15, 2021.
A nonprofit research corporation, the lab is a unit of the Utah State University Research Foundation that works to design the architecture and test prototypes for government customers and principal investigators.