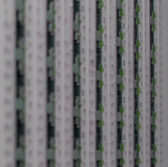 The U.S. Army has kicked off its search for industry input on the design of secure and no-secure facilities for the Army Intelligence Command and other Defense Department agencies.
The Army said in a notice posted Saturday it plans to award a five-year multi-discipline indefinite-delivery/indefinite-quantity contract based on the market research.
Work under the planned contract will cover design services, estimating, surveying, field investigation, troubleshooting, testing and calibration services, computer-aided design and drafting, design review, maintenance documentation, construction services, engineering consultation, planning and reports.
The service branch will require a Top Secret Facility Site clearance from interested contractors upon submission of responses to the notice.
Submissions to the solicitation will close on March 31.