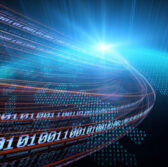 San Francisco, Calif.-based data wrangling software company Trifacta has formed a partnership with government technology reseller Carahsoft in a push to accelerate access public sector agencies have to the former company's products.
Carahsoft will offer Trifacta's software to federal agencies that seek to carry out new analytics initiatives and build up scale of analysis, Trifacta said Tuesday.
Trifacta served as a sponsor at the Cloudera Federal Forum Tuesday in Washington and helped to lead a discussion on products and methods federal agencies could employ for big data management and cybersecurity functions..
"Analytics empower today"™s federal organizations to drive more efficient operations, predict outcomes, eliminate waste and improve data security," said Tim Stevens, Cloudera's vice president for business and corporate development.
Ravi Hubbly, a senior technology manager at Lockheed Martin, said the company looks forward to continuing its partnership with Trifacta that enables Lockheed to include the data wrangling software to its analytics portfolio for government clients.
Lockheed and Cloudera are partners of Trifacta in the federal marketplace.
Trifacta has also appointed Donna Bowling as its federal sales lead as she joins from Informatica, where she worked as district account manager for its U.S. Treasury and Federal Reserve business units.
Under her new role, Bowling will oversee Trifacta's efforts to introduce data wrangling services to government agencies.
"I"™m thrilled to join the Trifacta team and help expand efforts in the federal market," Bowling said.
"More and more government organizations are looking to technology to further their use of data and accelerate the adoption of Hadoop, creating a greater need for an intuitive data wrangling solution."