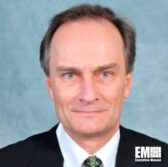 CenturyLink Inc. has been awarded a three-year contract extension to continue its cloud and managed hosting services to federal agencies under the General Services Administration's Networx program.
The company's Networx Universal and Enterprise contracts will proceed through 2020 past their scheduled expiration date in 2017, CenturyLink said Monday.
"We're pleased that GSA has approved CenturyLink's Networx contract extensions, which will help federal agencies make a smooth transition from Networx to GSA's new [enterprise infrastructure services] contract vehicle," said Tim Meehan, leader of CenturyLink's federal team, as well as a senior vice president and general manager at the company.
The contract extensions contain a one-year base period and two one-year options.
CenturyLink is offering agencies its Government Cloud product with VMware"™s vCloud government services infrastructure-as-a-service platform to help transition data workloads to cloud-based environments.