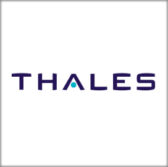 Thales Group has opened a new facility in the Paris metropolitan region to help customers address enterprise information system threats and fend off an increasing number of cyber attacks.
The new Elancourt-based cybersecurity operations center will work to prevent risks and anticipate threats to enterprise systems and handle services provided by a Thales computer emergency response team, Thales said Friday.
Personnel at the Elancourt facility will also work detect security incidents and provide real-time reaction as well as implement policies in line with user practices
Laurent Maury, vice president of critical information systems and cybersecurity at Thales, said the new cybersecurity operations center is intended to consolidate the company's security supervision functions and cyber services for customers in Europe.
Thales estimates Elancourt will handle four emergency responses per day and monitor more than 20,000 devices.