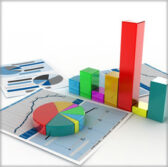 MarketsandMarkets' new report on the global counter-drone systems market states that the anti-drone industry is projected to reach $1.14 billion by 2022 and achieve a 23.89 percent compound annual growth rate from 2017 to 2022.
ReportLinker said Monday counter-drone systems, particularly electronics systems, will play an increasingly significant role in the coming years to fight illegal drone activity.
Incidences of security breach, terrorism and unidentified drones are the top factors that drive the growth of the industry, ReportLinker added.
The report also named Asia-Pacific as the fastest-growing region in the anti-drone market in terms of CAGR while North America is predicted to own the largest market share in 2016.
ReportLinker further listed Boeing, Airbus, Saab, Blighter Surveillance Systems and Lockheed Martin as key players in the industry.