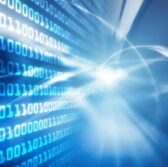 Carahsoft Technology has been awarded a potential three-year, $43 million blanket purchase agreement to continue to provide VMware virtualization products and maintenance services to the Department of the Navy.
The BPA carries an initial value of $14.2 million and work under the base period will occur through March 17, 2017, the Defense Department said Friday.
Carahsoft has helped its DoD customers acquire licenses for VMware-built server, desktop and data center management platforms through the Enterprise Software Initiative contract that the company won in March 2009.
VMware products covered under Carahsoft's BPA are vSphere, vCenter Server, Site Recovery Manager, Lab Manager, View, ThinApp and Workstation.
DON's chief information officer mandates that the department's organizations and program managers use enterprise licensing agreements to buy software, hardware and related support services.