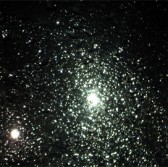 NASA has chosen four proposals to enter contract negotiations as part of a program to develop solar array technologies to operate in high-radiation and low-temperature environments for future deep space missions.
The space agency said Tuesday initial contract awards have a value of $400,000 each and cover a nine-month period of design, testing and analysis work for the Game Changing Development program.
Under GCD, NASA aims to acquire technologies that can increase the life of solar arrays and solar-powered vehicles to travel deeper into space than their predecessors.
Boeing, Johns Hopkins University's Applied Physics Laboratory, NASA's Jet Propulsion Laboratory and Orbital ATK had their proposals selected to enter the negotiation phase out of 13 total submissions to the agency.
After the nine-month base period, NASA expects to choose two technologies for the program's second phase and award up to $1.25 million in funds for continued hardware testing and development work.
For phase three, the agency could ask one of those two to continue development and deliver a scalable system hardware product.