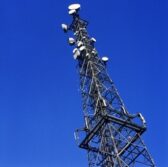 Interoperable communications systems provider Mutualink has named PMC Associates as a distribution partner for New Jersey in an interoperability and multimedia collaboration for public safety efforts.
Mutualink said Wednesday its technology is used for the state government-funded public safety network JerseyNet, under which PMC serves as a prime contractor.
PMC offers wireless two-way communications integration and radio systems for first responders while Mutualink aims to support communications between emergency responders through consolidated telephone, radio, video and file exchanges in a single platform.
Rob Wright, Mutualink business development director for New Jersey, said the partnership aims to help Mutualink further expand its network in the state's communities.
He added the collaboration on the JerseyNet project sought to bolster public safety through the combination of both companies' communications technologies.