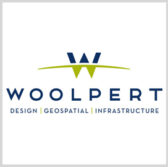 Michigan Tech Research Institute has contracted Woolpert to capture images of Midwest roads through unmanned aerial systems to support a road analysis project sponsored by the state transportation department's office of the assistant secretary for research and technology.
Woolpert said Tuesday the "Characterization of Unpaved Road Conditions Through the Use of Remote Sensing" project seeks to detect road material damage with UAS-collected data and an MTRIÂ set of algorithms.
Aaron Lawrence, Woolpert UAS technology developer, said his company aims to support the commercialization of digital analysis on unpaved roads.
Lawrence added identifications of road material issues could help prevent accidents and the use of UAS to survey sites could help reduce hazards in rural areas.