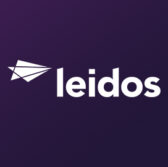 Leidos has landed a $9.8 million U.S Air Force contract to provide analytic, modeling and survivability studies centered on chemical, biological, radiological and nuclear threats.
The Defense Department said Friday the indefinite-delivery/indefinite-quantity contract seeks to gather data that could lead to technical and scientific answers regarding CBRN-related issues.
Leidos will conduct studies in Reston, Virginia, and at Wright-Patterson Air Force Base in Ohio with an expected completion date of March 4, 2021.
The contract was issued through a broad agency announcement with $126,764 obligated at the time of award.