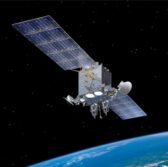 Intelsat and Marlink have moved to extend their existing strategic agreement that covers connectivity services to maritime customers via the former company's global Ku-band capacity and terrestrial network.
Marlink plans to increase its throughput in order to meet end-user demand as Intelsat prepares to integrate its EpicNG satellites into a network in the second quarter of 2016, Intelsat said Tuesday.
"With maritime services demand forecasted to grow, this will help them take advantage of an attractive opportunity," said Kurt Riegelman, senior vice president of global sales and marketing at Intelsat.
With the extended agreement, Marlink will continue its connectivity services via Intelsat's Globalized Network comprising global Ku-band and terrestrially managed network IntelsatOne.
Marlink and Intelsat made the agreement in 2014 to deliver maritime offerings to customers.