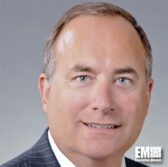 Globecomm has received a potential five-year contract from an unidentified U.S. government agency to provide managed Internet Protocol-based television services to that organization"™s deployed staff in overseas locations.
The company said Tuesday the contract has a base term of one year with four one-year options and covers services under its Globecomm Programmed Video Solutions/TV offering.
Services will include the IPTV Head-End system, 20 premium and 40 local channels, digital signages, on-site training and support, DVR, announcement channels, satellite and fiber bandwidth services, and set-top boxes for installation across 2,000 viewing areas.
Dwight Hunsicker, senior vice president and general manager of Globecomm"™s government solutions unit, said the company will leverage its global satellite-based network to deliver U.S.-based news, entertainment and sports content to deployed troops overseas.
Globecomm is scheduled to start service delivery by the second quarter of 2016.