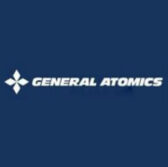 General Atomics has completed an open range testing exercise on a company-built railgun projectile guidance electronics unit.
The hypersonic projectiles for the guidance electronics unit worked to transmit component performance data to a ground station via a telemetry link during the tests conducted at the U.S. Army Dugway Proving Ground in Utah, General Atomics said Sunday.
"This latest testing series completes the risk reduction and technology maturation of the individual components of our electromagnetic railgun launched hypersonic projectiles," said Nick Bucci, vice president of missile defense and space systems at General Atomics.
"We continue to fire and test our projectiles in an open range setting, allowing us to collect and analyze a significant amount of performance data under real-world conditions," added Bucci.
The guidance electronics unit consists of integrated navigation sensors and processors for guidance, navigation and control functions.
General Atomics fired the five test projectiles from the company's 3-mega joule Blitzer electromagnetic railgun system.