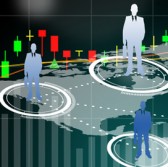 The Defense Advanced Research Projects Agency has started to accept industry proposals for a program in search of new technologies and methods to use in social science studies.
DARPA's Next Generation Social Science program aims to evaluate causal models of human social behaviors through several disciplines such as sociology, economics, political science, anthropology, psychology, computer sciences, physics, biology and math, DARPA said Friday.
DARPA wants researchers to build and use new methods and tools to determine the causal mechanisms of how a collective identity is formed.
"It"™s been difficult for social scientists to determine what variables matter most in explaining their observations of human social systems and to move from documenting correlation to identifying causation," said Adam Russell, a DARPA program manage.
The program seeks to use web-based global gaming and alternate reality platforms to apply new models to larger representative groups of individuals.
Researchers will generate predictive modeling and hypothesis, develop experimental methods and platforms and interpret and reproduce research results under the program.
DARPA has scheduled a Proposers Day for March 22 in Arlington, Virginia to discuss the program.