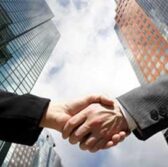 Cobham will integrate the gallium nitride technology of RFHIC Corp. in South Korea into the former's radio-frequency products as part of a new strategic partnership.
The companies will jointly build GaN high-power amplifier modules set for installation in a prototype 175-kilowatt solid-state transmitter, Cobham said Wednesday.
Bob McArthur, vice president for Cobham's integrated electronic solutions business, said the technology works to bolster mean time between critical failure, control operational and sustainment costs and support "graceful degradation" during hardware failure.
Cobham Integrated Electronics Solutions will execute the development activities under the agreement at the company's Exeter, New Hampshire-based facility.
Cobham recently developed a 35 KW prototype S-Band solid-state transmitter for air traffic control and weather radar applications.
The company said its partnership with RFHIC works to facilitate potential South Korean military and U.S. Navy opportunities.