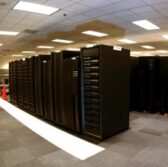 Maryam Emdadi, vice president of the EMC team at Carahsoft, has observed some government agencies tapping into modern information technology offerings to address data center agility and security challenges.
She wrote in an article published Wednesday that government data centers seek tools intended to simplify administration of virtual desktops and automatically integrate security policy into the machines.
Carahsoft has developed the F5 ScaleN platform to help customer agencies build elastic data center infrastructures, according to Emdadi.
She said an EMC-built data center management technology works to help federal customers manage and analyze big data, while Gigamon-designed traffic visibility nodes work to visualize data.
Carahsoft also distributes data protection and security management tools from Symantec in an effort to help public sector clients protect websites, files, applications or databases, she noted.
Emdadi added VMware's vCloud Government Service offering aims to help agencies migrate into hybrid cloud infrastructure.