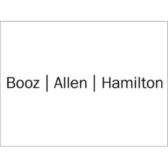 Booz Allen Hamilton has received a potential $20.4 million U.S. Navy task order to provide operational support services to the Marine Corps Installations Command and the Marine Corps headquarters' energy, water management and transportation initiatives.
The Defense Department said Tuesday the task order requires Booz Allen's support across the Marine Corps' nine primary objectives for the programs through March 22, 2017.
The nine objectives are energy strategy implementation, renewable energy analysis, energy project analysis, energy ethos campaign, energy information, data and information management, energy security, non-tactical vehicle energy campaign and regional energy and water assistance centers.
Work could extend through Sept. 21, 2018, if the Navy exercises all options.
The contract was competitively procured through a General Service Administration eBuy solicitation, DoD noted.