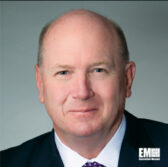 Ken Asbury, president and CEO of CACI International, has said the company is open to the possibility of additional acquisitions that could be integrated with its portfolio at least a year from now, the Wall Street Journal reported Thursday.
Asbury told WSJ reporter Doug Cameron in an interview that CACI will turn its focus on organic growth following its acquisition of L-3 Communications' national security solutions business.
CACI completed this week its purchase of L-3 NSS for $550 million in cash in an effort to grow its presence in the intelligence and enterprise IT markets.
The acquisition is projected to increase CACI's annual sales to $4.4 billion, according to the report.
CACI initially announced the transaction in December 2015 and expects the deal to be accretive during the initial year.