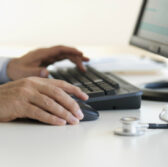 Vencore has partnered with Havas Health to market data analytics technology that aims to help pharmaceutical companies identify people with rare diseases.
Mac Curtis, Vencore CEO and an inductee into Executive Mosaic's Wash100 for 2016, said Friday the partnership will allow the company "to expand its reach and make a life-changing, and in some cases life-saving, impact on patients who suffer from ailments that have gone undiagnosed for years."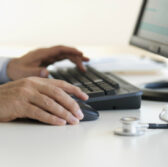 Vencore has built a patient finder technology that employs analytical and machine learning algorithms to examine patient data as well as to integrate electronic health records, claims and genomics data.
Donna Murphy, CEO of Havas Health, said the alliance also seeks to help manufacturers link their drug products to candidate patients with the technology.
Vencore has worked with pharmaceutical and biotechnology firms over the last two years to incorporate the company's analytics platform into 12 clinical trials and pilot programs.