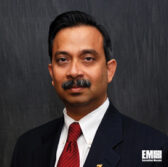 Unisys has opened a new client service center in Augusta, Georgia, to continue to provide information technology services to commercial and government customers.
Unisys said Monday the company currently works with the state's Labor Department, Augusta Economic Development Authority and Fort Gordon Cyber Center of Excellence to hire IT professionals for the new center.
The 118,000-square-foot facility is expected to open 700 local jobs over the next five years in the Augusta area, the company said in March last year when the plan to open the facility was announced.
"Locating our newest U.S. service center in Augusta has proven to be a winning move," said PV Puvvada, Unisys federal president.
"We've attracted a smart, dedicated local workforce "" including many veterans from nearby Fort Gordon "" who are providing world-class services every day to clients around the world."
Georgia Gov. Nathan Deal and Puvvada led the ribbon-cutting ceremony to mark the center's opening.