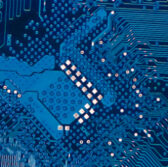 Thales will work with Ultra Electronics Advanced Tactical Systems to provide a software platform and update the Defense Department's Link-16 Pulse Deconfliction Server under a contract awarded by the General Services Administration.
The Thales-built Web Reference Architecture software will work to help DoD schedule the operations of Link-16 terminal radios and related systems in compliance with spectrum certification requirements, Thales said Thursday.
Thales' software offering will also help support the command, control, computers, communications and cyber missions of the chairman of the Joint Chiefs of Staff, joint warfighter directorates and coalition forces.
Thales is scheduled to deliver the software platform to DoD in May.
The Pentagon's LPDS is designed to allow U.S. military personnel to transmit tactical communications through airspace without causing radiofrequency interference with civilian and foreign military forces.