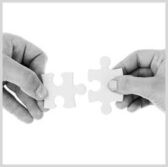 TeleCommunications Systems and analytics software provider Intersec have forged a partnership in an effort to further build up their location-based service offerings.
TCS and Intersec have started to provide LBS platforms to operators in Hong Kong, Saudi Arabia and Angola for use in mobile advertising and movement analysis through the strategic partnership, TCS said Tuesday.
Both companies will work to "expand our customer set as operators take advantage of 4G and 5G capabilities to deliver new location-based services," said Keith Bhatia, vice president of mobility solutions at TCS"™ commercial software group.
The partnership covers the provision of crowd analytics, wireless emergency alerts, Geomessaging, location tracking and analytics and geofencing services to LBS clients.
TCS and Intersec also plan to launch a cloud-based LBS platform and expand their footprint in Europe as well as in North and South America.