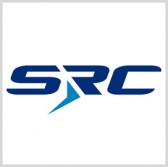 The U.S. Army has awarded New York-based nonprofit research and development firm SRC a potential $49.2 million contract to research, develop, evaluate and test new capabilities for the AN/ULQ-35 CREW Duke system.
The Army Contracting Command awarded the indefinite-delivery/indefinite-quantity, fixed-fee contract through an online-based competitive procurement process with one proposal received, the Defense Department said Tuesday.
The Duke system is a vehicle-mounted, electronic warfare platform that works to counter and neutralize roadside bombs and other remote-controlled improvised explosive devices.
The service branch will allocate funds and provide the performance location upon award of each task order, according to DoD.