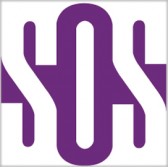 SOS International has signed a new lease on its Reston, Virginia-based headquarters and plans to increase the company's footprint there from 29,000 to 50,000 square feet under the new deal.
The company said Friday its expanded 1881 Campus Commons Drive office has room for about 200 employees and will bring together the 150 SOSi employees currently working in satellite offices in Reston, Herndon and Fairfax.
Upon completion, the renovated site will hold space for nearly 200 employees and SOSi will be the largest tenant at 1881 Campus Commons Drive.
"With our ongoing, organic growth and the recent acquisition of New World Solutions, SOSi needs more space," said Julian Setian, SOSi president and CEO.
"We have been active members of the business community in Fairfax County, love how Reston has been developing in recent years, and look forward to continuing to grow in the area."