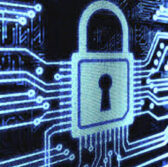 Lockheed Martin has introduced Solutionary to the former company's cybersecurity alliance in an effort to help bolster initiatives to combat cyber attacks.
Solutionary, an NTT group security company, provides managed security, professional security and global threat intelligence services for information technology infrastructures, cloud environments and mobile data, Lockheed said Thursday.
Angie Heise, vice president of commercial cybersecurity at Lockheed, said the company has been working with Solutionary to share best practices designed to defend against cyber attacks.
The Lockheed cybersecurity alliance works to help detect threats at an early stage and fulfill the cybersecurity needs of customers.
The alliance includes CA Technologies, Cisco, Dell, EMC and its RSA division, FireEye, Hewlett-Packard Enterprise and its ArcSight division, Intel and Intel Security, Juniper Networks, Microsoft and Red Hat, among others.