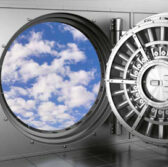 Decision Lens has received agency authorization under the Federal Risk and Authorization Management Program for its cloud-based software.
The company said Wednesday it obtained the FedRAMP certification through sponsorship from the Centers for Medicare and Medicaid Services.
Decision Lens' Software-as-a-Service platform is deployed in a public cloud environment and works to help government and commercial clients analyze, prioritize and allocate investments and resources through analytics and customized visualizations.
Decision Lens CEO John Kealey said the FedRAMP authorization aims to support the company's efforts to ensure data security for clients.
Third-party assessment organization Lunarline evaluated Decision Lens' software as part of the certification process for FedRAMP.