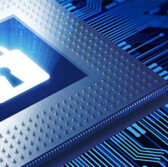 SRI International has secured an $8.5 million contract to help the Defense Advanced Research Projects Agency devise methods for the integration of enterprise data privacy, security and exchange tools.
The company said Thursday it will study how privacy protection technology can facilitate use of sensitive data for humanitarian relief operations and other critical missions through DARPA's Brandeis program.
"Our goal for this project is to uncover or develop novel privacy-preserving technologies that strike a balance between unfettered information sharing and maintaining the privacy of information embedded in the data," said Karen Myers, program director and principal scientist at SRI's Artificial Intelligence Center.
SRI and DARPA will collaborate to explore new encryption techniques as well as build tools that can work to manage queries from large datasets and allow organizations to share encrypted data for collaborative computing activities.
The Space and Naval Warfare Systems Command awarded the contract to SRI on behalf of the agency.